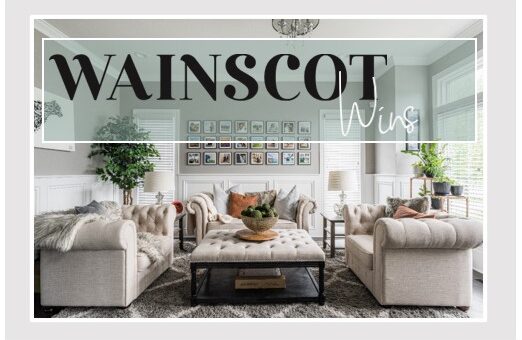 Decorate Your Walls for the Win With Wainscoting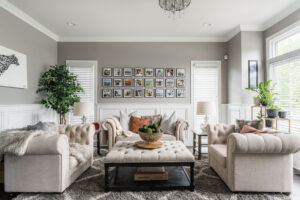 For centuries wainscotting has been used in homes, but you might be asking- what is wainscoting exactly?
Previously, wainscoting originated as a wall treatment to support the construction of a fragile wall- ensuring its durability and serving as a purpose to protect the wall.
In modern times, wainscoting refers to a wall paneling that contributes to a room's overall décor and choice of style. (while still providing that safeguard to walls).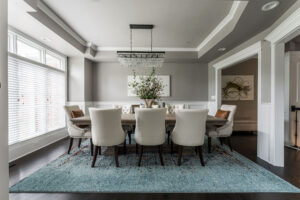 Wainscoting has become a popular avenue in home design adding texture and visual interest. You may often find wainscoting in living rooms and formal rooms, however many home owners and designers love to use it to enhance bedrooms, bathrooms, mudrooms, family rooms, and more.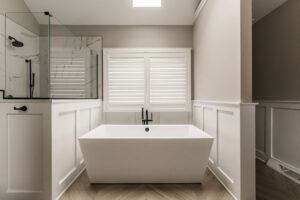 The paneling can be constructed in a variety of ways with the option of different material sources to achieve a particular style. Some materials frequently used in wainscoting are hardwood, plywood, medium-density fiberboard, or PVC.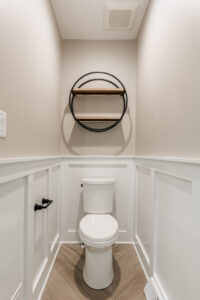 Various patterns and panel options vary from beadboard (narrow planks aligned side by side) to flat or raised wall panels. These different patterns can help to support a style to effortlessly achieve a particular look.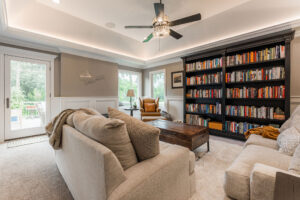 Are you ready to incorporate wainscoting into your next home remodeling project? Contact us to get started!