Overview of Our Process
Our time-tested, proven four-step process helps our clients experience a truly stress-free home remodeling project. When you work with Synergy Builders, you get a team of experts who execute this process carefully, a main point of contact during each phase of your project, customizable communication with your Synergy project manager, and online access to your schedule so you can view your project's progress for yourself.

Step 1: Discover
In-Home Complimentary Consultation
Your project developer learns about you, your personal taste, lifestyle, budget and how you use your space; gathers measurements; explains Synergy's stress-free process; answers questions; and schedules your next meeting.
Discovery Meeting
During this phase, you visit one of our showrooms for a tour; view custom design concepts for your remodel; discuss correlating budget ranges; explore material selections, and determine next steps.
---

Step 2: Develop
Design Selections
Your personal designer guides you in making material selections that best fit your remodel in function, price, quality and aesthetics.
Pre-Contract Meeting
Your personal project team meets at your home before finalizing information into a conclusive overview of the design, layout and scope. This ensures accuracy and formalizes communication among all departments working on your project.
Contract
We invite you to dive into the details of your project to attain agreement and a clear understanding of the scope of work, timeline, material selections and cost of your project. This conclusion to Stage 2 really showcases the true meaning of Synergy as the team dedicated to the success of your project comes together — from development to action — to create the space of your dreams.
---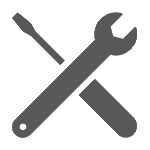 Step 3: Build
Material Procurement and Permit Processing
Your project's materials are ordered and staged in our warehouse until we ensure that everything has arrived and all shipments are accurate. Permit applications are being submitted and reviewed by your municipality for approval.
Project Schedule Approval
The Synergy Builders online project portal includes every detail of your project — from documents and photos to your project calendar — all of which can be conveniently and securely accessed online 24/7. This personalized schedule shows what is being worked on and when it is being worked on during your remodel. This helps to ensure that your daily life continues normally, contributing to a stress-free experience.
Supervising Construction
From start to finish, your personal project manager is your point of contact to ensure production stays on schedule and is completed with efficiency and accuracy by our team of skilled craftsmen. We have every element covered to set up your project for success.
Completion/Introduction to Space
At this point, the bulk of construction is complete and the final details are coming together! We understand the importance of improving your quality of life through your home, and we are grateful for the opportunity to help turn your dreams into reality.
---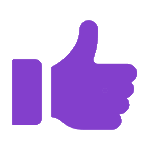 Step 4: Enjoy
Warranty and Support
Our core goal is that all Synergy clients experience a stress-free remodeling experience, and we support that conviction with the peace of mind a warranty provides.
Synergy offers a 3-year warranty on all craftsmanship as well as a lifetime support team to help guide you through anything related to your project that may come up in the future.