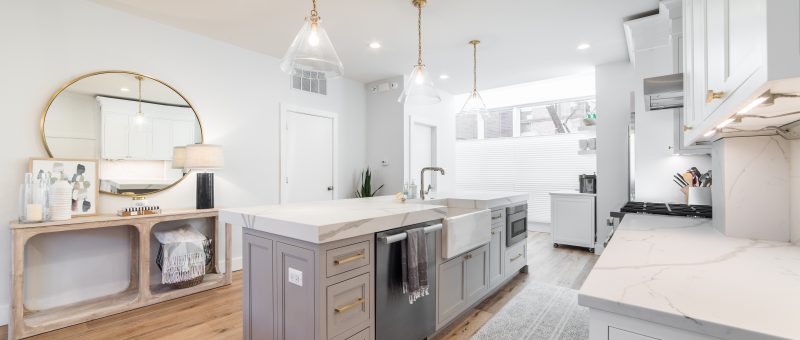 Making the Most of your Kitchen with Kitchen Island Features
When exploring a kitchen remodel, one great way to maximize your kitchen's functionality can be through features on a custom built island. Although highly desired, not all kitchens are suitable for an island depending on the layout and given space of the kitchen. According to the National Kitchen and Bath Association (NKBA), there typically needs to be at least 42 inches between the countertops and kitchen appliances. This standard is followed to ensure the comfort and functionality within your kitchen.
Should your kitchen remodel be a proper candidate for a custom kitchen island, there are some questions you will want to ask yourself to make the most of it. Consider asking yourself the following: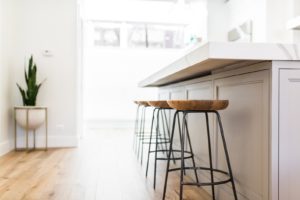 –Will I be using this space for cooking/meal prep?
–Do I need additional seating?
–Do I want to use this space for entertaining?
–Do I need additional storage?
Asking yourself these types of questions on how you will be using this space allows for your designer to recommend features that will maximize efficiency. Below are some common features that have helped home owners in designing their new kitchen.
Double Kitchen Islands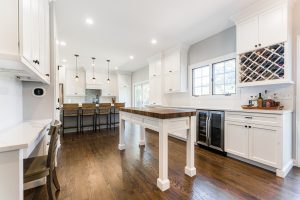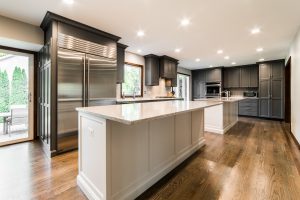 The main appeal of having two islands is that you have twice the countertop & storage space. Double islands are also good for helping establish traffic patterns and organizing the layout of a large oversized kitchen.
Kitchen Island Seating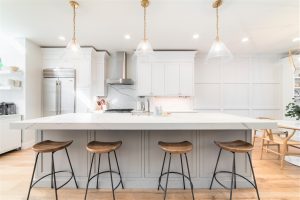 Having an overhang on your island allows for additional seating such as a dinning area or breakfast bar. If you have a large family or plan on using this space for entertaining, additional seating on an island is a great solution without taking up too much additional space.
Kitchen Island Sinks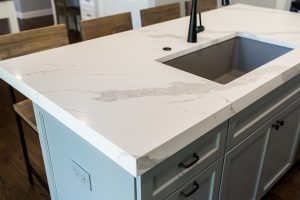 Having a secondary sink & garbage disposal in your kitchen island can help with using this space for meal prep. Often your main sink attracts clutter with dirty dishes and is an area for cleaning/ drying. Having a second sink for meal prep increases the natural flow and overall efficiency in how you use your kitchen.
Kitchen Island Appliances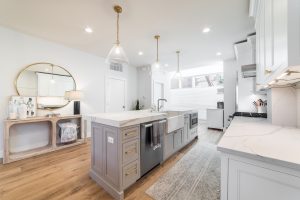 Dishwashers, cooktops, and microwave drawers can all be installed within the island allowing for more storage space in your main cabinets. The location of your appliances can determine your foot traffic on how the space will be used- so depending on the layout of your kitchen, having appliances in your island can also help to create more efficient habits.
Kitchen Island Cook Book Storage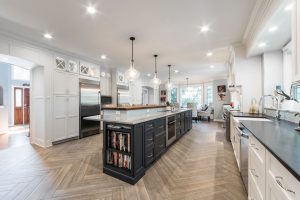 Having a location to display or store your cookbooks with easy access is a common request when exploring a kitchen remodel, especially if you enjoy hosting or frequently cook meals at home. Utilizing the end of the island for shelving that would otherwise just be a flat surface gives your island more use without taking up much needed countertop or cabinet storage in the main areas of your kitchen.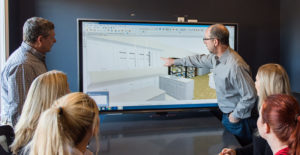 Learn More
Call us today a 630-293-8070 to schedule a complimentary consultation and learn what features can maximize your kitchen remodel. Or, fill out a contact us form and a team member will be in touch shortly to learn more about your project. View our kitchen photo gallery or follow us on our social media sites for more ideas and inspiration Facebook, Pinterest, Instagram, YouTube.