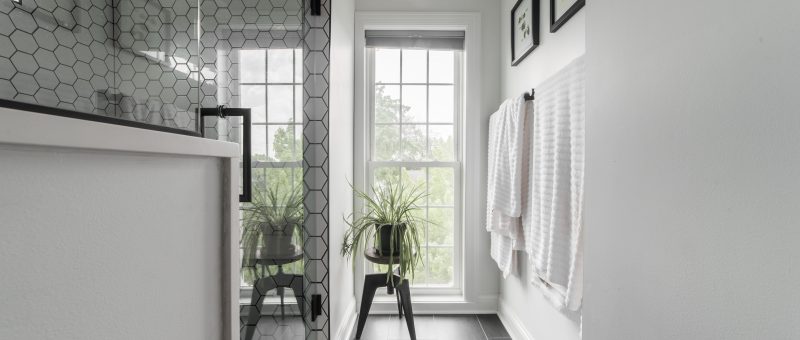 Bathroom Remodeling…Where to Begin?
When you walk into your bathroom, do you feel like you have time traveled into the past? Does your bathroom need updates or reconfiguring, but you are not quite sure where to start? If you are tired of all the wear and tear your bathroom has endured over the years, then a bathroom remodel might be what you are looking for. However, remodeling any space can become a very detail-oriented project that should not be undertaken without proper planning and guidance from professional bathroom designers and remodelers.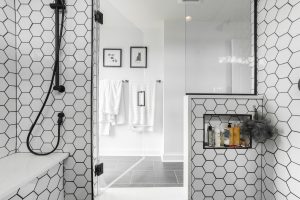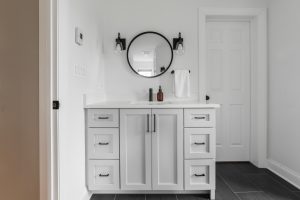 Your bathroom should feel like a sanctuary. It's where we all begin our day and in most cases, it's where your day ends. With that being said, your bathroom should come with all of the amenities that make you feel comfortable & allow you to enjoy relax and unwind. You should be pleased with how your bathroom looks and how it works for you. So where should you begin?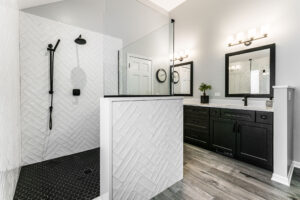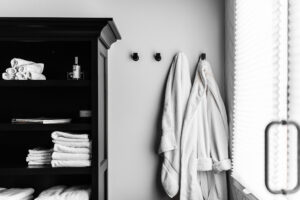 Create a Room assessment. Start by asking yourself- what would I change? Is your outdated corner tub unused and taking up too much space? Are you looking for a larger shower with luxury? Do you need more space? Or do you simply want to update the look? Asking yourself what you would change about your bathroom based on your current lifestyle & needs helps to identify where your priorities are and what changes can realistically be made within your desired budget.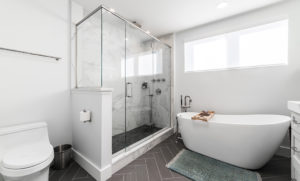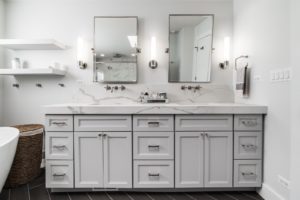 Budget & Quotes. What is your remodeling budget? What does a bathroom remodel cost with what I am hoping to accomplish? Before deciding on your bathroom remodeling contractor, you should schedule a consultation with at least three professionals. The goal is to get an idea of what you can do within your budget and obtain quotes for comparison. This will give you the insight and knowledge on the process & cost of your bathroom remodel and help you determine what company provides the best quality, value, and overall solution for you. While the cost to remodel your bathroom depends upon its size, your selections, and amount of work you are going to undertake, the 2021 Cost vs. Value report found that the national average spent on a midrange to upscale bathroom remodel is between $24,424 & $75,692.*
*Source: https://www.remodeling.hw.net/cost-vs-value/2021/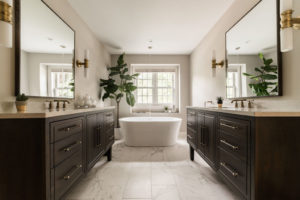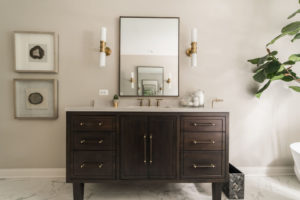 Visit Pinterest. A picture is worth a thousand words. Looking online for inspiration helps you and your designer or the professional you are working with gather a sense of your style. Pinterest has hundreds of thousands of pictures and will begin to learn what you gravitate towards so that recommendations can easily be made. When looking at a picture, use your gut instinct to determine whether you like what you see or if you do not. Does the picture instantly give you joy, or no? As you go through this process of discovering your style, you may notice a pattern of what you specifically like and dislike and can narrow down your search from there.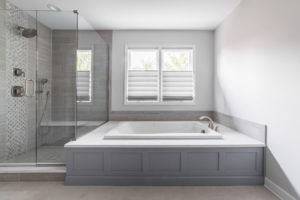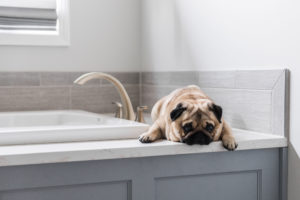 Learn More. Beginning any home remodel takes time and proper pre-planning to be successful before diving into construction. Whether you are thinking about a master suite addition, a rearrangement of your master bathroom, or a simple update on your hall bathroom call Synergy today at 630-293-8070 or fill out a contact us form to learn more about our process and how our team of professionals may be able to help. View our bathroom photo gallery or follow us on our social media sites for more bathroom ideas and inspiration Facebook, Pinterest, Instagram, Youtube.