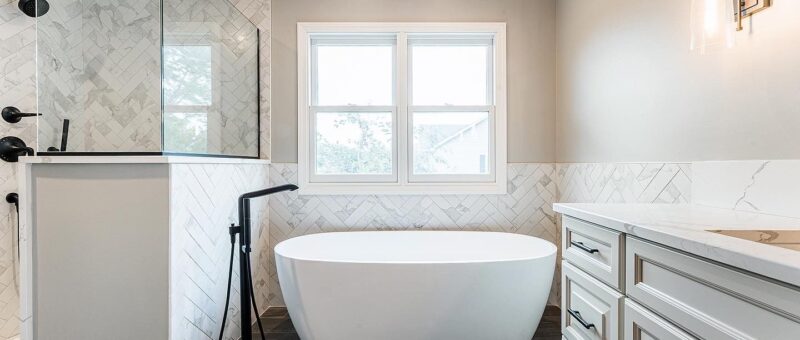 Bathtubs are just as much a personal sanctuary to provide a moment to unwind, relax, and recharge as they are a place for cleansing.
Creating an environment that supports your goals & current lifestyle helps to make daily routines more enjoyable. For these reasons, taking a moment to discover what bath tub design fits your lifestyle will help provide direction in what selection is best for you and your family when remodeling your bathroom.
Bathtub & Shower Combos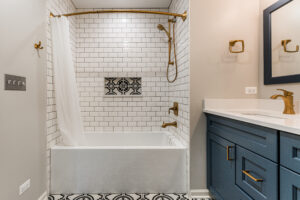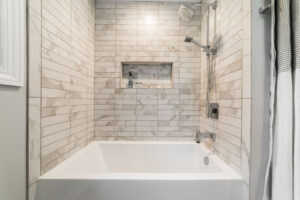 Bathtub and shower combos are arguably viewed as providing the best of both worlds- especially in smaller spaces. This option includes a standard tub with shower fixtures on the surrounding walls giving the option to shower or take a bath in one designated area. Most shower walls are designed or modified to hold bath supplies for easy access & storage. The surrounding walls can be wrapped in a waterproof surround or tiled providing the opportunity to get creative in colors, textures, and tile patterns.
Freestanding Tubs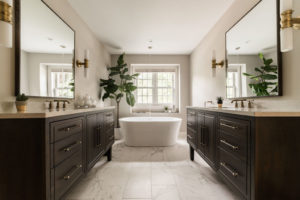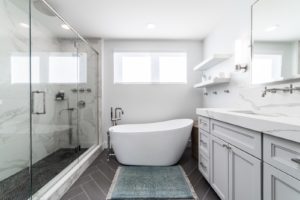 Freestanding tubs are often a statement piece providing a beautiful focal point for the bathroom. Faucets & fixtures can be installed as freestanding units on the floor, mounted to the adjacent wall, or even mounted on the ceiling above. This style comes in a variety of shapes and designs and materials including flat bottom, clawfoot, or pedestal.
Drop-In Tubs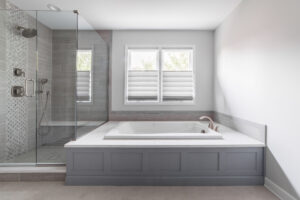 Drop-In Tubs are designed to do exactly as the name states- "dropped" into a pre-built tub surround or tub deck. All four sides are unfinished but features a finished rim that sits on top of the platform. The surround is often custom built using cabinetry, ceramic tile, quartz, or a combination of solid surfaces. A tub enclosure is a separate item so plan on budgeting accordingly.
Alcove Tubs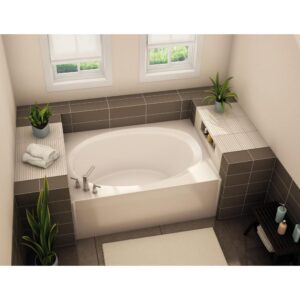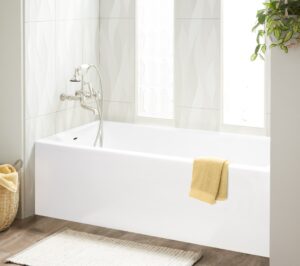 Alcove bathtubs are designed to fit in a recessed three-wall space. Because the tub is sounded by walls from three of the four sides, only the front portion is finished. A wall mounted faucet is typical, and often can be accompanied by shower fixtures turning this into a tub/shower combo.
Learn More:
Bathtubs come in a variety of styles, shapes, sizes, and materials allowing for many options in providing you with the best solution to fit your remodeling needs. Beginning any home remodel takes time, design knowledge, and proper pre-planning to be successful. Whether you are thinking about a complete master bathroom remodel or a simple update on your kid's bathroom, call Synergy today at 630-293-8070 or fill out a contact us form to learn more about our process and how our team of professionals may be able to help. View our bathroom photo gallery or follow us on our social media sites for more bathroom ideas and inspiration Facebook, Pinterest, Instagram, Youtube.