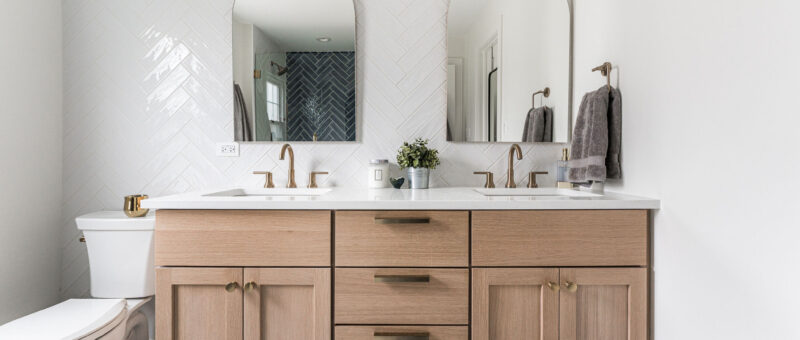 BATHROOM REMODELING IDEAS
When it comes to home remodeling, bathrooms are often at the top of the list. It's typically the place you will start and end your day, so you want to create a space you enjoy spending time in. Whether you're looking to update the fixtures and finishes or completely overhaul the space, a bathroom remodel can add value and luxury to your home. In this blog, we will explore some ideas and inspirations for your bathroom remodel.
One of the first considerations in a bathroom remodel is the layout. If you have a small bathroom, maximizing the space is crucial. Consider installing a floating vanity or pedestal sink to create the illusion of more floor space. Adding open shelving or recessed storage can also help with organization and keep the bathroom clutter-free.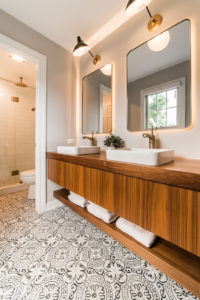 When it comes to fixtures and finishes, the possibilities are endless. From faucets and showerheads to lighting and tile, there are countless options to choose from. One popular trend right now is matte black fixtures, which add a sleek and modern touch to enhance the space. Another popular trend is wall sconces for a more focused and atheistic choice of lighting.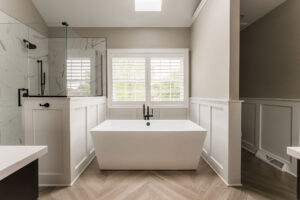 In terms of design, consider creating a spa-like retreat in your bathroom. Incorporating elements such as a freestanding soaking tub, a rainfall showerhead, and ambient lighting can create a relaxing and luxurious atmosphere. Adding a statement mirror or artwork can also add a touch of personality and style to the space.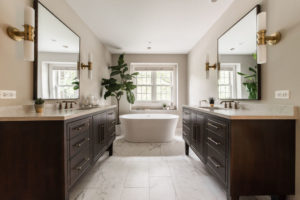 Don't forget about the importance of storage in your bathroom remodel! Built-in storage solutions such as recessed cabinets or floating shelves can provide ample room for toiletries and towels. Consider utilizing vertical space with wall-mounted cabinets or a ladder shelf.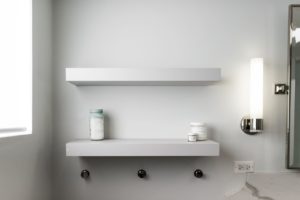 Lastly, don't forget about the finishing touches that can make a big impact. Adding plants or greenery can bring life and a sense of freshness to your bathroom. Incorporating a luxurious and plush bathmat or fluffy towels can add a touch of comfort. And don't forget about proper lighting – consider installing dimmers and LED lights for a soft and inviting ambiance.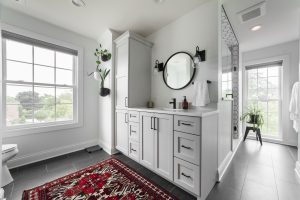 In conclusion, a bathroom remodel can transform your space into a luxurious and functional retreat. Whether you're updating fixtures and finishes or completely redesigning the layout, there are endless possibilities to explore. From maximizing space and incorporating storage to adding luxurious touches and finishes, be sure to consider all the factors that will make your bathroom both beautiful and practical. So go ahead and inquire to start planning your bathroom remodel – create a space that you'll love and enjoy for years to come!