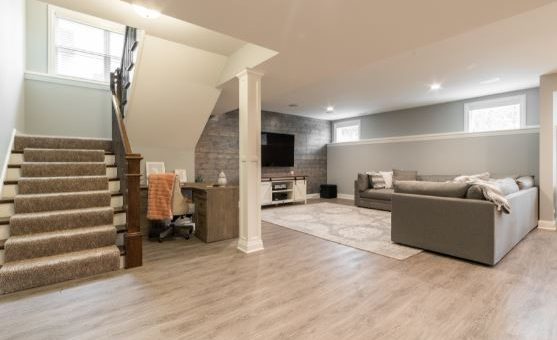 5 Basement Remodeling Ideas to Increase Livable Space
Basements often have the stereotype of being cold, dark, and used for solely for storage, but we like to think of them differently. Basements should feel like an extension of your home and could provide a solution for additional living space while still maintaining a use for storage.
Many homeowners eventually run into the dilemma of needing more space and will explore a room addition project or consider selling their beloved home for their growing family to be able to live comfortably. While still being a valid option, additions are often a huge undertaking involving a lot of planning and can be costly. On the other hand moving might mean you are leaving behind a home and neighborhood you have grown to love.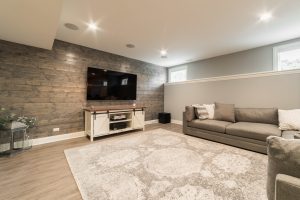 Before exploring these options ask yourself, "Is my basement being under-utilized?". If the answer is yes then consider asking yourself the following:
"Who will be using this new living space?"
Determining who you need this space for will help in planning what features or rooms will be needed in the renovation. Do you need a place for extended family to stay- a comfortable place for them to have when they visit? Do you have young children with toys and crafts? Do your adolescents want a space to hang out with their friends? Or maybe you are wanting to use this space for yourself as a place to unwind or entertain your own friends.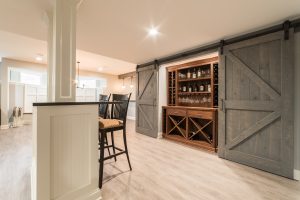 "How long do I plan on staying in this home?"
Many factors go into making a house a home including your friendly neighbors, well maintained & safe neighborhood, highly rated school district, & distance to your place of work or local shopping centers. If your location is desirable & well enjoyed, uprooting your family and leaving that all behind can be a lot to sacrifice just for more space.
"Do I enjoy entertaining? How often?"
If you frequently host for family and friends, having a dedicated space such as a bar, poker/ games table, tv, couch, bedroom, and a bathroom can all be valuable features to include in your newly utilized space and would add value to your home while improving your lifestyle.
Once you have asked yourself these questions to better understand your goals for more living space, here are 5 Basement Renovation Ideas to include in your remodel.
1. Bedrooms & Bathrooms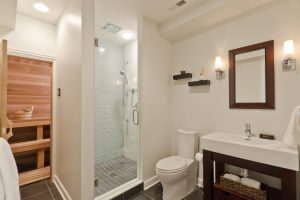 Having a place for guests such as family and friends to stay or an additional bedroom for your adolescent to use can help alleviate clutter or the need for space in the main locations of your home. Often plumbing is already roughed into the basement and can easily be relocated to accommodate for any layout changes needed.
2. Kitchen & Bar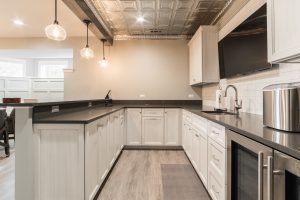 If you enjoy entertaining friends & family or plan on having a guest living with you, it is convenient to have a space for food and drinks so that walking up and down the stairs to the main kitchen area is not needed.
3. Toy & Play room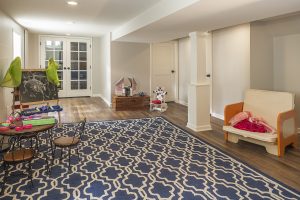 Keeping messes caused by toys and crafts confined to a dedicated space helps to keep your main living area tidy. If you have young children creating a play room can instantly add useful living space without interrupting the flow of your main floor.
4. Office or Craft room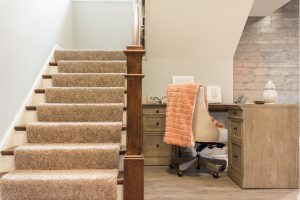 If you work from home or frequently dedicate time to crafting, separating yourself from the main living spaces can help spark creativity and give enough peace and quiet away from any daily traffic of your main level.
5. Home Gym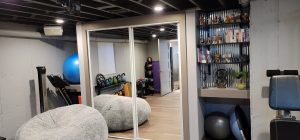 Although having a home gym won't force you to create the habit of working out, if this is already a part of your current lifestyle creating a home gym in your basement is a great way to support your routine without taking away from or adding space to your main levels.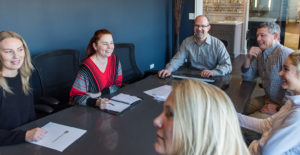 Learn More
Call us today a 630-293-8070 to schedule a complimentary consultation and learn what basement remodeling features can maximize your livable space. Or, fill out a contact us form and a team member will be in touch shortly to learn more about your project. View our basement photo gallery or follow us on our social media sites for more ideas and inspiration Facebook, Pinterest, Instagram, YouTube.